Prince Charles will walk Meghan Markle down the aisle
Comments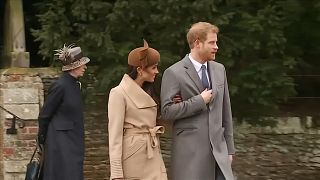 Prince Charles, will walk Meghan Markle down the aisle at the Royal wedding on Saturday.
Thomas Markle told celebrity website TMZ he was not going because he'd had a heart operation days before the ceremony.
Meghan will be arriving at the church with her mother but enter with her bridesmaids on her own.
Prince Charles will then accompany her to Prince Harry from the Quire.
Kensington Palace say, "The Prince of Wales is pleased to be able to welcome Ms. Markle to The Royal Family in this way."