The long goodbye: how southern Europeans are leaving home even later than before
Comments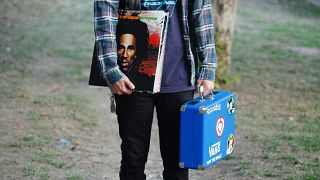 Italian, Greek and Spanish millennials already have a reputation for staying at home longer than northern Europeans.
But latest figures suggest they are putting off quitting the family nest for even longer than before.
The average age for young adults leaving home in Malta, Croatia, Italy, Greece, Portugal and Spain has gone up over the last decade, according to estimates released today by Eurostat.
They stay at home until 32.2 years on average in Malta, the highest in the EU and up from 30 years in 2007.
The estimates also revealed men quit their parents' homes later than women in every EU country, with the latter going, on average, two years earlier.
The biggest disparity is in Romania: in 2017 estimates suggest men left at 30.3 years, while women went at 25.6.
Young adults leave home at 21 years on average in Sweden, the earliest departure age in the EU in 2017.