Chelsea Manning running for US Senate seat
Comments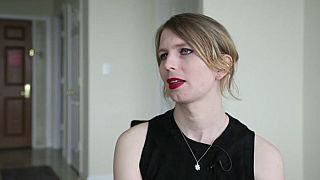 Chelsea Manning has gone from espionage convict to running for a seat in the US Senate.
Manning, whose 35-year sentence was commuted by then-President Barack Obama before the end of his term, is hoping to unseat Maryland Sen. Ben Cardin in this year's mid-term elections.
"It became clear — almost immediately, within a few weeks of coming out — that the world is a very different place and that the rise of authoritarianism is encroaching into every aspect of life, whether it's government or corporate or technological. It's just encroaching and manifesting itself in every aspect of life," said Manning, 30, to the Associated Press.
"Ben Cardin is assumed to be in a safe seat. I want to challenge that. I want to make a lot of these establishment Democrats who are caving in on this administration and who are, you know — they don't want to dismantle the whirling death machine that they handed to an authoritarian administration. They want to take it back."
Manning's bid for Senate, however, has been deemed a long shot. The transgender and privacy activist's campaign has raised $24,000 while political veteran Cardin has tallied $2.7 million in campaign funds.