Air France CEO resigns after employees reject pay deal
Comments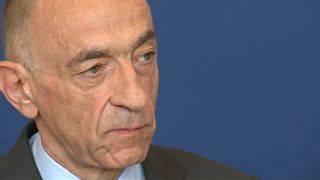 The chief executive of Air France-KLM, Jean-Marc Janaillac, has resigned after staff at the airline rejected the latest pay deal.
In a ballot of employees, 55 percent of the workers voted to turn down the deal on offer.
A series of strikes over the past few weeks has cost Air France-KLM millions of euros.
The Franco-Dutch company is one the biggest airlines in Europe but has now downgraded its profit and growth expectations for 2018 as a result of the industrial action.
Planned changes to French labour laws by President Emmanuel Macron have also prompted workers on the state-owned SNCF rail company to take strike action over a period of several weeks.
Air France and KLM merged 14 years ago and serve millions of passengers ever year.