Key local elections across the UK
Comments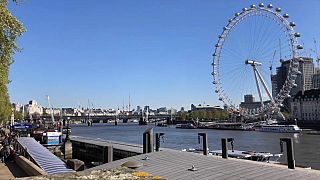 The Conservative Party is bracing itself for heavy losses in Thursday's local elections taking place across parts of the UK.
In London, millions will be going to the polls with Labour hoping to tighten its grip on the capital by capturing flagship Conservative councils.
Labour already control 20 of London's councils but with a recent YouGov poll putting them 22 points ahead in the city they're hoping to capture some of the Conservative's eight strongholds like Barnet, Wandsworth and here in Westminster.
Despite being Local Elections, The Guardian's Pippa Crerar, thinks national politics, particularly Brexit, and the Windrush scandal are going to have a big impact.
"Because of the expectation management for the Conservatives - one Cabinet minister said they are trying to lower expectations to the floor - any result that is not a total wipeout will be able to be interpreted as better than expected, or not so damaging. They have played the narrative game very carefully and so, what I expect to happen, is that there will be quite a lot of losses in London, potentially one or two councils going, but overall outside London the Conservatives could make some net gains."
The Holy Grail for Labour would be to capture would be Chelsea and Kensington, a short bus ride away but a world away from the lives of most voters.
This borough is filled with high end shops, expensive luxury homes and some of the wealthiest residents in the country. It's natural Conservative territory and the party currently holds more than two thirds of the council seats.
But at the other end of the borough it's a different story, this area is the most extreme example of the growing divide between the rich and the poor...
The charred remains of Grenfell Tower in which 71 Kensington and Chelsea residents died in a fire looms over the streets, and in voters' minds.
The council is under investigation for its maintenance of the building and has been widely criticised for its response to the fire. Samia Badini is a local activist.
"We've been failed and I think if democracy works at its best we want a different type of representation, a representation that takes into account who we are and what are values are and does secure our interests."
At last year's General Election held just before the disaster there was surprise when the Conservatives lost the constituency to Labour.
But party activists know that with the Conservatives having controlled this building for 53 years, this success will be tough to replicate.
But if they manage it, it will be a clear sign that Theresa May's troubles are getting worse.
Vincent McAviney, Euronews, London