Burning Man festival founder Larry Harvey dies aged 70
Comments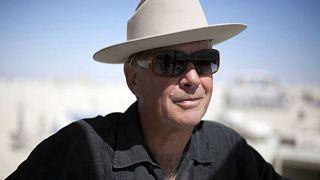 -
The founder of a popular US counterculture festival, Burning Man, has died in San Francisco.
Larry Harvey, 70, passed away on Saturday morning, according to the event's CEO Marian Goodell.
Harvey had suffered a "massive stroke" earlier in April and died at home with family at his side, she said.
The seed for the festival was sown in June 1986 when Harvey and friends burned a wooden man on a San Francisco beach to mark the summer solstice.
Burning Man festival was held for the first time in Nevada's Black Rock Desert in September 1990.
The event — which features art installations and climaxes with the burning of a wooden man — attracted 70,000 people last year.
"Burning Man culture has lost a great leader and an inspiring mind," wrote Goodell. "He adeptly interpreted the manifestation of what became a movement.
"I have lost a dear friend who I've known, loved, and worked beside for nearly 22 years.
"The loss of his presence in our daily lives will be felt for years, but because of the spirit of who he is, we will never truly be without him.
"Larry was never one for labels. He didn't fit a mold; he broke it with the way he lived his life. He was 100% authentic to his core.
"For all of us who knew or worked with him, he was a landscape gardener, a philosopher, a visionary, a wit, a writer, an inspiration, an instigator, a mentor, and at one point a taxi driver and a bike messenger."
"Larry would be the first to say this isn't an ending, but the start of a new chapter, and we all have a hand in where we go from here."