US Senate confirms ex-CIA chief Mike Pompeo will be next Secretary of State
Comments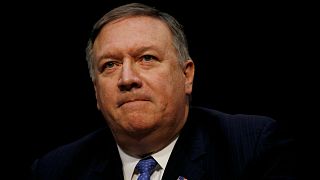 The US Senate has confirmed former CIA director Mike Pompeo as President Donald Trump's secretary of state.
Pompeo, a former army officer who was a Republican congressman, is regarded as a Trump loyalist with hawkish world views.
Senators voted 57-42 in favour of the appointment.
He had faced stiff resistance from Democrats worried about his reputation for hawkishness and harsh statements about homosexuality and Islam.
His predecessor, Rex Tillerson, was sacked last month.