Prince heirs sue over "preventable" death
Comments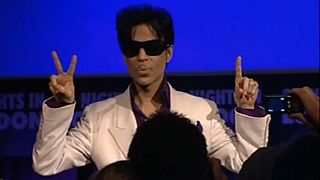 The heirs to the estate of Prince are suing a hospital and a pharmacy chain saying they could have prevented the pop superstar's death from an overdose.
The Trinity Medical Center in Illinois and the Walgreens pharmacy are accused of failing to correctly diagnose an overdose Prince suffered days before his death and of not giving him proper counselling.
Minnesota prosecutors last week ruled out a criminal case because they were unable to ascertain who'd provided Prince with a counterfeit painkiller laced with the opiate fentanyl.