Will Jafar Panahi attend Cannes Film Festival?
Comments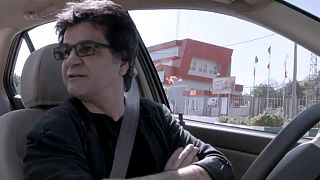 There is still hope that Iranian Film Director Jafar Panahi can attend the Cannes film festival.
His new film 'Three Faces' has been selected for the international competition, but it's uncertain if the director who is banned from travelling can come to France to present his film.
At the Fajri International Film Festival in Tehran, Euronews asked Iran's Minister of Culture if it might be possible for Jahar Panahi to attend the festival.
"Mr. Panahi's work can be seen at different festivals in various countries, which makes it possible for him to win different prizes," said Abbas Salehi.  "But a final decision about this special question has not been made yet. There is still time to see what will happen."
In 2010, Panahi was arrested by the Iranian authorities and banned from making films.  He won the Camera d'Or at Cannes in 1995 for The White Balloon.
Pahahi continues to work, but can't leave Iran and still faces a prison sentence which has not been enforced.