Swaziland changes its name, but can you guess the former names of these countries?
Comments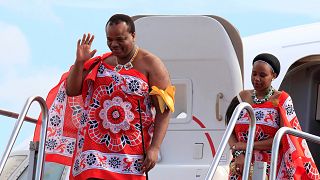 Fifty years after independence, Swaziland is following in the footsteps of all other former British colonies by changing its name.
King Mswati III, the last remaining absolute monarch in Africa, declared his nation 'Kingdom of the eSwatini' on Wednesday as the country marked its 50th anniversary since it left British rule.
It gained independence peacefully in 1968 after 62 years as a British colony.
Swaziland has been referred to as eSwatini, meaning "land of the Swazis" in the local language, for years by the king, who also turned 50 on Thursday.
During celebrations in the Swazi city Manzini, he said: "I would like to announce that Swaziland will now revert to its original name.
"African countries on getting independence reverted to their ancient names before they were colonised. So from now on the country will officially be known as the Kingdom of eSwatini."
The landlocked country borders the eastern fringe of South Africa and Mozambique, and is home to around 1.3 million people. Mswati has reigned over it since 1986, and has 15 wives and 23 children.