Save the Children chief quits after launch of sex abuse inquiry
Comments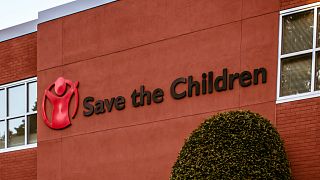 Copyright

By WestportWiki [CC BY-SA 3.0 (https://creativecommons.org/licenses/by-sa/3.0)], from Wikimedia Commons, image cropped
Sir Alan Parker resigned from his senior roles at the Save the Children charity on Thursday after a campaign by past and present employees to dismiss him over the handling of allegations of sexual misconduct and harassment.
He stepped down as chairman of both Save The Children International and a sister organisation, the Save The Children Association, citing a need for change.
"Given the complex mix of challenges the organisation and the sector is facing, it is my view that a change is needed," he said to staff members in an email at the charity.
Employees denounced his handling of allegations that emerged following revelations about Oxfam workers in Haiti.
The scandal, sparked by a wave of 'Me Too' accusations in the charity sector, has seen former chief executive, Justin Forsyth, resign as deputy director of UNICEF and another former executive of Save the Children, Brendan Cox, step down from the board of two charities when details of past allegations of misconduct came to light.
Parker addressed the scandal in his resignation letter: "In Save the Children UK we dealt with some unacceptable workplace behaviour, involving harassment, in our head office in Farringdon in 2012 and 2015."
_Sir Alan Parker _with the Princess Royal on a visit to Dongore Furda Kebele outside of Adama, Ethiopia.
He is a close friend of two former British prime minsters, David Cameron and Gordon Brown, and the latter is godfather to one of his children
Parker's father, Sir Peter Parker, was head of British Rail, the state-owned company that operated most of the rail transport in Britain between 1948 and 1997.
Parker, who was knighted in 2014 for services to business, charitable giving and philanthropy, is also Chairman of Brunswick, a public relations firm he founded in 1987.
Save the Children released a statement via Twitter thanking him for his "immense contribution" to the charity during his 10 years there.