OPCW confirms use of Novichok in Skripal attack
Comments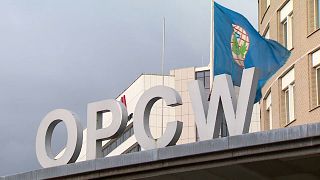 The world chemical weapons agency (OPCW) has confirmed the lethal poison used in the attack against Russian ex-spy Sergei Skripal was a highly pure type of Novichock nerve agent.
Sergei Skripal and his daughter Yulia were found unconscious on a bench in the English cathedral city of Salisbury in March.
Britain blamed Russia for the poisoning.
Prime Minister Theresa May said the Skripals were attacked with a military-grade nerve agent from the Novichok group of poisons developed by the Soviet Union in the 1970s and 80s.
British Foreign Secretary Boris Johnson welcomed the chemical watchdog's findings. "There can be no doubt what was used and there remains no alternative explanation about who was responsible," he said.
The attack prompted the biggest Western expulsion of Russian diplomats since the Cold War as allies in Europe and the United States sided with May's view that Moscow was behind the attack.