No Netflix films at the Canne Film Festival in May
Comments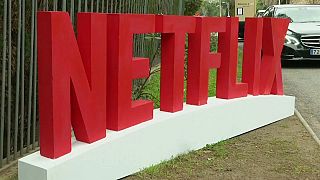 Netflix says it's totally pulling out of the Canne Film Festival next month.
It's after organisers banned the streaming platform's films from competition for its refusal to release them in cinemas.
Netflix Chief Content Officer Ted Sarandos told Hollywood trade publication Variety in an interview it was pointless to show at Canne after the festival rule change.
Last year, two Netflix films premiered in competition at Canne, prompting outrage from French theatre owners and unions.
Netflix plans to release 80 original films in 2018 to its 109 million streaming customers around the world.
Most major chains have refused to show Netflix movies because it releases them at the same time online.
Movies from traditional studios typically run exclusively in cinemas for about three months.