European Commission raids 21st Century Fox offices
Comments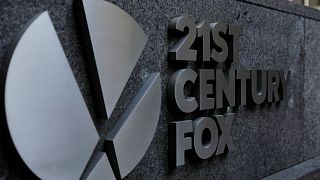 The European Commission confirmed on Tuesday that it had raided the offices of a number of companies involved in sports broadcasting and rights, as a unit of Rupert Murdoch's Fox said it was cooperating with the investigation.
In a statement, the European Commission said it had carried out "unannounced inspections in several member states at the premises of companies active in the distribution of media rights and related rights pertaining to various sports events and/or their broadcasting."
"The Commission has concerns that the companies involved may have violated EU antitrust rules that prohibit cartels and restrictive business practices," the statement said.
"Unannounced inspections are a preliminary step into suspected anticompetitive practices. The fact that the Commission carries out such inspections does not mean that the companies are guilty of anti-competitive behaviour nor does it prejudge the outcome of the investigation itself."
A Commission spokesperson told Euronews that the body could not confirm the member states involved or the names or number of companies inspected.
However, following initial reports by The Telegraph newspaper that officials had raided Fox's London offices to seize documents and records, a spokesman of the media group said the company was "fully cooperating with the EC inspection."