Startling video footage of police shooting suspect in Kentucky
Comments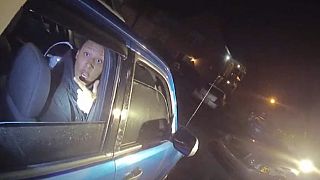 Police in Louisville, Kentucky have released startling footage showing how they shot and wounded a 20- year-old man after he refused to co-operate with a routine patrol.
Elijah Eubanks allegedly pulled a gun on the officers - police say a revolver was recovered at the scene.
The incident came two days after an off-duty police officer was shot and killed in nearby Hopkinsville.