London murders overtake New York for the first time
Comments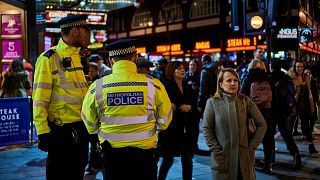 Copyright

Flickr/Anastos Kol
London's murder rate has surpassed New York for the first time after a man was stabbed to death on Sunday – the 12th homicide in the English capital over a span of 19 days.
The man in his twenties was attacked after leaving a bar in the southern borough of Wandsworth.
So far this year, 46 people have been fatally stabbed, shot or injured in London compared to 50 in the Big Apple.
The New York Police Department (NYPD) investigated 18 killings in January compared to eight in the English capital. But the gap quickly closed in February, when London's Metropolitan police force recorded 15 murders, compared to 11 in New York. In March, 22 homicides were investigated in London, while 21 were recorded by the NYPD.
Statistics going back decades also reveal a worrying trend. According to a report from Britain's Sunday Times newspaper, New York's murder rate has plunged by 87 percent since the 1980s, whereas London's has soared by almost 40 percent in three years. The deaths do not count victims from terrorist attacks.
Both cities have a population size of around eight-and-a-half million people.
Despite the findings, a Met spokesperson said "London remains one of the safest cities in the world."
"The Met is concerned at the increase in murders in London, and specialist detectives from the Met's homicide and major crime command are investigating," they added.
"One murder is one too many, and we are working hard with our partners to understand the increase and what we can all do to prevent these tragedies from happening in the first place."