Britain's Labour party loses a key Jewish donor
Comments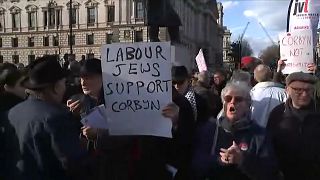 Britain's Labour party is facing a severe loss of financial support with the news one of its main private backers, Sir David Garrard, says the party he has supported to the tune of 1.7 million euros since 2003 "no longer exists".
At issue is the claimed anti-semitism of Labour's hard left, and the lack of action taken by leader Jeremy Corbyn to eradicate it.
On Saturday Corbyn lost a key supporter on the party's national executive committee, Christine Shawcroft, who resigned after badly handling a response to anti-semitic comments made by a colleague.
Some British Jewish organisations have demonstrated against Corbyn recently, while others have expressed support.