Man arrested for driving stolen car at French soldiers jogging in the Alps
Comments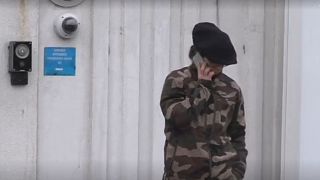 French police have arrested a man suspected of driving a stolen car at a group of soldiers jogging outside their base in the foothills of the Alps on Thursday.
A military spokesman said the soldiers had told police the driver first passed them shouting abuse in Arabic, before returning and trying to run them down. No one was hurt in the incident.
"There were a good 10 of them jogging outside their barracks. He targeted one group of four, but none were hit," the Isere land forces spokesman said.
The suspect was arrested in a stolen car in Grenoble, about 15 kilometres (nine miles) to the north of Varces-Allieres-et-Risset, where the incident took place.
The incident caused a flurry of alarm coming days after an Islamic State loyalist went on a rampage in southern France last Friday, killing four people.
It was the first militant attack since President Emmanuel Macron lifted a state of emergency.
Thursday's incident appeared deliberate because there was a gap of around 30 minutes between the driver hurling insults at the soldiers and driving back to hit them, Pierre-Yves Sarzaud of the army's public relations unit told BFM TV.
If confirmed to be a deliberate act, it would not be the first time an assailant has used a vehicle to target members of the security forces in France.
In August, police shot and arrested a man who deliberately rammed his car into soldiers beginning a patrol in a plush Paris suburb, injuring six.