Ireland to hold referendum on liberalising abortion laws on May 25 - minister
Comments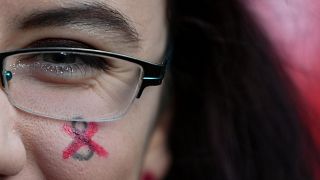 Ireland will vote in a referendum on May 25 on whether or not to liberalise abortion laws, the government said on Wednesday, offering voters the first opportunity in 35 years to overhaul one of the world's strictest regimes.
Abortion has long been a divisive issue in once stridently Catholic Ireland where a complete ban was lifted only in 2013, when terminations were allowed in cases where the mother's life was in danger.
Voters will be asked if they wish to repeal the eighth amendment of the constitution that was inserted in 1983 to enshrine the equal right to life of the mother and her unborn child and to instead enable parliament to set the laws.
Irish people living around the world have pledged to return home to vote in favour of ending the country's near total-ban on abortion.  
More to come soon.