Human Rights Campaigners lose a Supreme Court appeal over NI's abortion law
Comments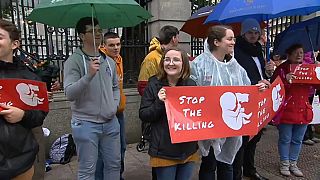 Human Rights Campaigners have lost a Supreme Court appeal over the legality of Northern Ireland's abortion law.
UK's highest court, says that Northern Ireland's abortion laws are incompatible with human rights legislation.
But it says the majority of Justices think the Northern Ireland Human Rights Commission did not have powers to bring the abortion case to court.
Therefore, the court cannot deliver a ruling on the issue.
Following the recent referendum in Ireland where a ban was lifted, the issue of abortion has become a hot political issue in the UK.