British lawmakers quiz Facebook data whistleblower
Comments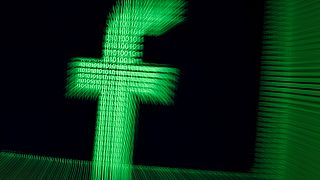 The whistleblower at the heart of the Facebook privacy scandal testified on Tuesday before British lawmakers investigating digital privacy. Christopher Wylie, formerly of UK political consultancy Cambridge Analytica, has previously claimed that users' data from Facebook was used to help elect U.S. President Donald Trump.
"If you are fighting a culture war, Britain plays a key role in that," said Wylie. "Because of the way Americans imagine British people as....Britain is still Downton Abbey.... everyone is posh, educated and refined. If you can instill a populist movement in Britain, in the American psyche it is validating; if Britain is doing it, if Britain is brexiting, then we can elect Trump."
Facebook is also under pressure and is to be investigated by the U.S. Federal Trade Commission after details of up to 50 million users ended up with Cambridge Analytica.
Mark Zuckerberg will not appear before British lawmakers but will send his Chief Technology Officer Mike Schroepfer or Chief Product Officer, Chris Cox, to appearbefore parliament's Digital, Culture, Media and Sport committee.
In response, the committee chairman said on Tuesday that lawmakers still wanted to speak to Zuckerberg and would see whether they could set up a session in person or via video link.