French politician arrested for tweet celebrating policeman's death in supermarket seige
Comments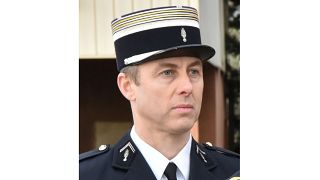 A former French left-wing parliamentary candidate was arrested Sunday over a tweet concerning a policeman who was killed during a siege in Trèbes, France on Friday.
Stéphane Poussier's tweet appeared to celebrate the death of Lieutenant-Colonel Arnaud Beltrame, 44, who volunteered to trade places with a hostage after a jihadist gunman stormed a supermarket, killing two people and trapping several others inside.
"Whenever a policeman is shot... I think of my friend Remi Fraisse," Poussier said on Twitter, making reference to the death of an environmental activist at the hands of a stun grenade fired by police in 2014.
"And this time it was a colonel, great! Additionally, it means one less Macron voter," he wrote.
Poussier was arrested at his home in Dives-sur-Mer, Calvados, and placed in custody Sunday for "apology for terrorist acts" and saw his detention prolonged on Monday, according to Europe1.
France's Le Monde newspaper reported the maximum penalty for apology for terrorist acts is seven years in prison and a fine of €100,000.
Poussier was a 2017 candidate for far-left France Insoumise before he was expelled — the party's leader Jean-Luc Mélenchon said on Twitter that it would Monday file a complaint against its ex-member for apology for terrorism.
Mélenchon previously condemned the tweets, calling them "disgusting" and praising Col Beltrame.
The police officer was hailed as a national hero for his actions during the siege.
French President Emmanuel Macron said the gendarme showed "exceptional courage" and "fell as a hero" during the attack at Super U store.
A national memorial will be held in his honour in Paris in the next few days.