Sarkozy questioned a second day over allegations of Libyan funding
Comments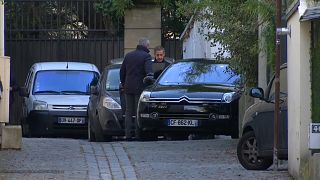 Former French President, Nicolas Sarkozy is in custody for a second day over allegations of Libyan funding of the 2007 election campaign.
After a short night at home, the 63 year old returned to the anti-corruption office of Nanterre, west of Paris.
This custody should last a maximum of 48 hours, before leading to a release or an indictment, but it can also be presented to a judge for a new summons.
The judges have been investigating this case for 5 years.
His party, the Republicans, say they're unhappy with the situation.
Republicans MEP Nadine Morano said, "He will have a dismissal, and again he will be dirty, but still once, when it is whitewashed there will only be small lines of it in the press".
Annie Genevard, also a Republicans MEP, said, "``Eleven years is very long without ever being able to establish the facts. Which would argue in favour, all the same, of being insistent rather than fierce."
Yesterday, Sarkozy's former interior minister Brice Hortefeux appeared in an open hearing. As Hortefeux left late Tuesday night, he tweeted, "the clarifications made must be allowed to close a succession of errors and lies".
The former president has dismissed the Libya allegations of receiving money from the dictatorial regime of Gaddafi, as 'grotesque' and a 'crude manipulation'.