Cambridge Analytica 'could not have swayed election'
Comments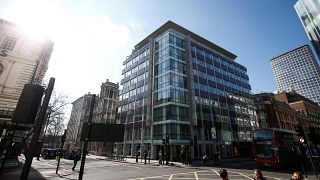 Cambridge Analytica, the consultancy at the heart of a huge data harvesting scandal, would not have been able to sway the US Presidential election result, according to academic Aleksandr Kogan, who completed work for the firm in 2014.
"Mr [U.S. President Donald] Trump is not somebody whose values align well with mine. And at the same time though, I know that it probably wasn't helpful, the accuracy of this data has been extremely exaggerated", Kogan told BBC 4's The Today Programme.
UK-based Cambridge Analytica is said to have improperly gained access to the personal information of more than 50 million Facebook users.
The consultancy and Facebook Inc have since been sued in the United States for obtaining the information without permission.
Both companies have blamed Kogan, who gathered the data by running a survey app on the social media site. He says he is being scapegoated and had no idea the data would be used for Trump's election campaign.