Far-right group Britain First banned from Facebook
Comments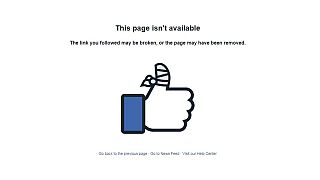 Facebook has banned a far-right UK party that came to global attention after US President Donald Trump retweeted some of its anti-Islamic posts.
The social media giant said it had blacklisted Britain First for repeatedly violating rules designed to stop the incitement of hatred against minority groups.
It comes a week after the group's leader and deputy — Paul Golding and Jayda Fransen — were found guilty of religiously-aggravated harassment.
They were convicted of filming and harassing people they believed were involved in a rape trial involving a number of Muslim men at a court in Canterbury, Kent.
Fringe party Britain First shot to attention last November after Trump sparked outrage by retweeting some of the group's anti-Islamic videos.
Facebook's move to remove pages of Britain First and its leaders comes as internet firms find themselves under increasing pressure to police their networks.
The ban was welcomed by British Prime Minister Theresa May. She told British MPs: "I hope other companies will follow."
Facebook said it was careful not to remove posts or pages just because they were controversial and some people didn't like them, but said that Britain First had gone further and broke its anti-hatred rules with anti-Islam posts.
"We do not do this lightly, but they have repeatedly posted content designed to incite animosity and hatred against minority groups, which disqualifies the pages from our service," Facebook said in a blog post.