Facebook bans cryptocurrency ads amid 'fear of scams or deception'
Comments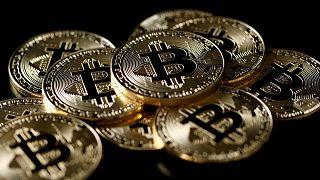 Facebook is banning all ads that promote cryptocurrencies, including Bitcoin and ICOs, because they are "frequently associated with misleading or deceptive promotional practices".
In a statement posted on the social network on Tuesday, product management director Robert Leathern added: "We want people to continue to discover and learn about new products and services through Facebook ads without fear of scams or deception.
"That said, there are many companies who are advertising binary options, ICOs and cryptocurrencies that are not currently operating in good faith."
ICOs or Initial Coin Offerings are "crowdsales" that sell new cryptocurrencies at a discount. People can buy into them, using legal tender or other cryptocurrencies like Bitcoin, in the hope they will rise in value and make a profit.
They are often used as capital by startup companies to avoid the regulatory burden and costs associated with more traditional forms of investment, such as through stock exchanges or banks.
On Facebook, ads that violate its latest policy will be banned on all of its platforms, including the Audience Network and Instagram.
The social network has also invited its users to report prohibited content by "clicking on the upper right-hand corner of the ad."