'Black Panther' joins billion-dollar club
Comments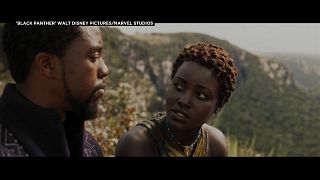 Blockbuster superhero film 'Black Panther' has taken more than one billion dollars worldwide – or more than 800 million euros - after a strong opening weekend in China.
Just four weeks since its release, the Disney production had already collected more than half that amount in the US - putting it among the top 10 highest-grossing domestic releases.
Now international sales look set to follow.
Analysts say the film - which has a largely black cast and black director - is a watershed, disproving long-held Hollywood assumptions that black films aren't commercially viable internationally.