U2's Bono says sorry over charity abuse allegations
Comments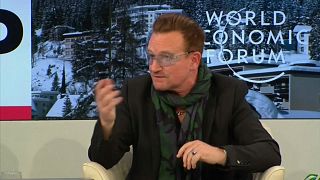 U2's Bono has said sorry following allegations workers at a charity he co-founded were subject to a culture of bullying and abuse.
The 57-year-old singer told the Mail on Sunday newspaper he was left "reeling and furious" over the harassment claims.
Bono has admitted the One organisation failed to protect some employees at its Johannesburg office.
Some workers have said they were ''treated worse than dogs"
Created in 2004, One was set up with the aim of fighting extreme poverty and preventable diseases.