Russian TV anchor warns 'traitors' not to settle in Britain
Comments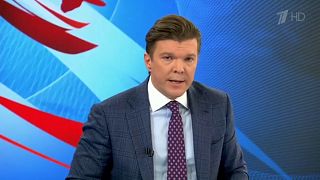 A newsreader on Russian state television has presented a story on the poisoning of a former Russian spy, with a warning to anyone considering becoming a double agent.
During the news programme, Kirill Kleimenov said he wanted anyone "who dreams of such a career" to be aware that traitors rarely live a long and peaceful life.
Kleimenov, of government-controlled Channel One, also advised them: ''Don't choose Britain as a place to live."
What appears to be a veiled threat comes despite the Kremlin's stauch denial of any involvement in the poisoning of Sergei Skripal, 66, and his daughter Yulia, 33, in southern England on Sunday.
British authorities say the pair were exposed to a nerve agent.
The Kremlin insists speculation about Moscow having a hand in events in the city of Salisbury is simply anti-Russian hysteria being whipped up by the British media.
with Reuters