Museum of failure starts 1st US tour in Los Angeles
Comments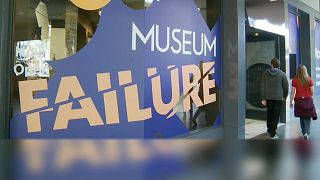 The celebrated Museum of Failure has opened its first ever US tour in Los Angeles.
Dr. Samuel West, its creator and curator, always indended his collection to be a pop-up affair.
This Swedish clinical psychologist bases himself in Helsingborg, but the collection's universal, as West observes the vast majority of new things fail, so for innovaters and risk-takers the collection contains unique insights.
Americans might be irked to see so much of their stuff on show, but nothing ventured, nothing gained, and some so-called failures were just ill-timed rather than failing to deliver what was on the box.