McDonald's flips its arches for Women's Day
Comments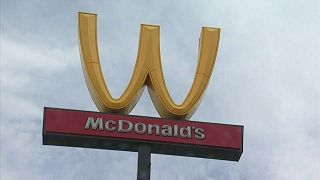 Residents across the United States may be wondering why the golden arches are upside down at McDonald's this Thursday, turning the "M" into a "W".
That's because – for one day at least – it doesn't stand for " McDonald's": it stands for "women."
It's the first year McDonald's has celebrated International Women's Day this way.
Not everyone was impressed by the gesture, however, with some social media users calling for more tangible action by the chain on behalf of its female employees.