Eiffel Tower lights up for women's rights
Comments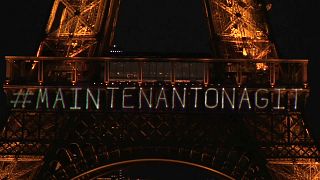 The Eiffel Tower has been lit up to honour women's rights and promote the French equivalent of the Time's Up movement.
The message "Maintenant On Agit" ("Now We Act") was displayed on the iconic monument ahead of International Women's Day this Thursday.
Paris Mayor Anne Hidalgo called it "a message to men and all of society".