Ex-Trump aide mulls cooperating with Russia probe
Comments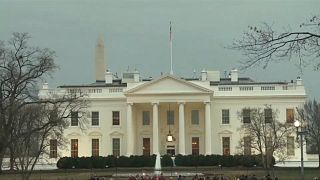 A former Trump campaign aide has said he would not cooperate with the Russia probe, but later suggested he probably would after all.
Sam Nunberg has been summoned in special counsel Robert Mueller's investigation into alleged Russian interference in the 2016 US election.
Nunberg, whom Trump fired in 2015, complained in a series of interviews on Monday (March 5) about being asked to share thousands of emails exchanged with a long list of ex-campaign officials.
Defiant, he told MSNBC that the Mueller subpoena was "ridiculous."
"The president's right, it's a witch hunt. and I'm not going to cooperate," he said.
If he does not comply, Nunberg would risk serving up to 18 months in jail for civil contempt.
However, he later told the Associated Press he would end up cooperating with the investigation, and that he would be more willing to comply with the subpoena if its scope was narrowed.
Nunberg, who has already been interviewed by Mueller's office, said the idea that Donald Trump or his campaign colluded with Russia was the "biggest joke," but he suggested — without any evidence — that Mueller may have something on the president.
"I think that he may have done something during the election. But I don't know that for sure," he told MSNBC.
The White House dismissed his comments.
"I definitely think he doesn't know that for sure because he's incorrect," White House press secretary Sarah Huckabee Sanders told reporters.
Sam Nunberg first worked for one of Trump's businesses and later helped advise Trump's presidential campaign, but he was sacked in August 2015 amid reports that he posted racially charged messages on Facebook.
Trump and Moscow have repeatedly denied any collusion ahead of the 2016 presidential election.
But the probe is intensifying. Mueller has indicted 13 Russians and four former Trump aides, three of whom have entered plea deals and agreed to cooperate.