Donald Trump's business dealings come under Mueller's beady eye
Comments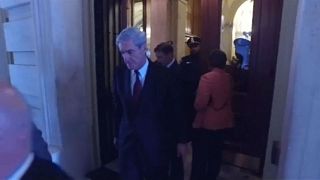 US special counsel Robert Mueller has issued subpoenaes to Donald Trump's businesses for documents, some of which relate to Russia.
"We're going to continue to fully cooperate. Out of respect for the special counsel, we're not going to comment. For any specific questions about the Trump Organization, I'd refer you there."

White House Press Secretary
The action comes as the former FBI director looks into the role foreign money could have played in the President's political activities.
It is unclear exactly what information Mueller has requested. However, it's the first time Mueller, who is probing Russian involvement in the 2016 US election, has asked for information directly related to the Trump Organisation.
White House tight lipped
White House press secretary Sarah Huckabee Sanders has reiterated Trump's denial of any collusion between his campaign and Russia and has said the President is cooperating with the investigation.
Trump had been hoping a swift end to the investigation, but the subpoenas mean it could drag on even longer.