Former Trump campaign aide, Rick Gates pleads guilty in Mueller investigation
Comments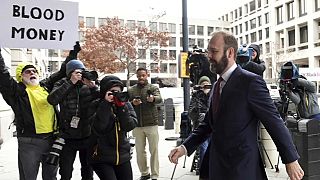 US President Donald Trump's former deputy campaign manager has pleaded guilty to charges of conspiracy and lying to investigators.
The plea deal indicates Rick Gates may co-operate with special counsel Robert Mueller's inquiry into alleged Russian meddling in the US election.
Mr Gates had been facing decades in prison on more serious criminal counts, including bank fraud and money laundering, but under the charges he pleaded guilty to, he faces a maximum sentence of nearly six years.
Prosecutors say he could win a reduced sentence based on the extent of his cooperation with Mueller's probe.