White House blames Russia for large-scale cyber attack
Comments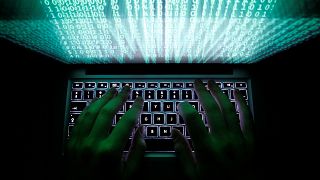 The White House has for the first time condemned the catastrophic cyber attack it claims Russia unleashed last year - crippling Ukraine's infrastructure.
The virus - known as Nonpetya - also spread to computers across the world causing significant damage,
The strongly worded statement criticised what it called the Kremlin's on going effort to destibalise Ukraine.
It follows the British Government's comments on Thursday... also condemning Russia for the damage it says it caused to businsesses across Europe.
The cyber attack of June 2017 - described as one of the worst on record - hit Ukraine's government ministries, nuclear plants, ATMs and business hubs.
At Kyiv airport, significant flight delays were caused to passengers.
The attack then spread world wide causing problems in ports, factories and offices.
The hack took control of computers and demanded ransom for their owners to regain access.
Washington claims billions of dollars worth of damage was inflicted.
The Kremlin has rejected the accusations that Russia was behind the attack