UK: ex-football coach Barry Bennell guilty of multiple child sex attacks
Comments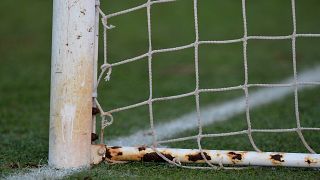 Barry Bennell, a football coach who worked with youth teams at the English clubs Manchester City and Crewe Alexandra, has been found guilty of a total of 43 sex offences against boys.
On Thursday he was convicted of a further seven counts, to add to another 36 charges on which he was found guilty on Tuesday, by a jury at Liverpool Crown Court. The offences include rape and indecent assault.
Bennell's conviction is the first since allegations of sex abuse in British football came to light in 2016. He will be sentenced next Monday.
The case and previous revelations have raised concerns over the extent to which youth football might be a target for paedophiles.
It is reported that nearly 100 further complainants have come forward to allege abuse by the 64-year-old.
A prosecution official has been quoted as describing Bennell as "a predatory paedophile who groomed and abused young boys who dreamed of a career in professional football".
Bennell – now known as Richard Jones – was not in court due to illness but appeared via videolink during the five-week trial. He reportedly shook his head as the verdict was given.
Before the trial he admitted seven charges of indecent assault on three boys. The jury was told he had received three previous jail sentences in the UK and the US.
'Pied piper'
The former coach and youth scout has been described as a predatory paedophile who was "cruel" and "selfish", showing no remorse over his victims.
He took advantage of young players who saw him as a "pied piper", working across a wide network of clubs in England's North West and Midlands regions. One former player said the coach had raped him over 100 times between 1979 and 1983.
His crimes were first revealed in the US after a British boy reported being abused by Bennell on a summer tour. He was charged in 1994 and sentenced to four years in prison.
Bennell's US conviction exposed his activities in the UK, which even brought media coverage. He was jailed for nine years in Britain in 1998. A further conviction came in 2015 and brought a two-year sentence.
The latest inquiry came after ex-footballer Andy Woodward spoke out in public in 2016 about the abuse he had suffered. Bennell had spotted him as a player when he was 11.
Woodward described how he was invited to the coach's home, which was littered with attractions such as fruit machines, a pool table and even a monkey.
The sexual abuse went on for four years, he said.
Abuse on an 'industrial scale'
More than two dozen detectives worked on the investigation into Bennell's abuse in a complex case that often related to events from over three decades ago.
Following his previous jail terms, he was re-arrested in November 2016 after numerous former footballers came forward to name him as a serial paedophile and child rapist.
During the trial, his defence team accused his victims of making up accusations to get compensation. But the court heard that he was a "child molester on an industrial scale".
Bennell now faces a fourth prison sentence for child sex abuse.
Both Manchester City and Crewe Alexandra football clubs have issued statements following Thursday's verdict. Both offered sympathies to Bennell's victims.
Manchester City's statement said it had carried out a review in the wake of revelations and had identified two individuals linked to serious allegations of child sex abuse with historic connections to the club. One was Bennell, the other deceased.
Crewe's statement said thorough investigations of Bennell's time at the club revealed no evidence that it had been aware of his crimes.