Relief and sadness in France as missing girl's remains recovered
Comments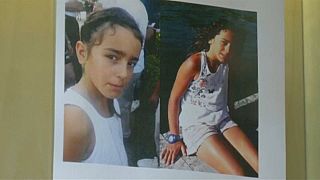 Investigators said on Thursday they had recovered most of the body remains of Maëlys, the 9-year-old girl who went missing in France last summer.
Nordahl Lelandais, a 34-year-old former soldier, confessed to killing her on Wednesday. He has so far not given details, saying only that it was involuntary.
Maëlys disappeared during a wedding reception near Grenoble last August. Lelandais, a local who attended the party, was the main suspect.
He was recently confronted by new evidence gathered by investigators, who discovered a blood stain in the boot of his car under the floor mats, which was identified as matching that of Maelys.
Maëlys' remains were recovered from a remote area of the Chartreuse Mountains.
In November, Lelandais was also been charged with the murder of a young soldier near Chambéry, while the Maëlys investigation was underway.
Eleven families of missing persons in the region have since asked investigators to look into whether he may have been involved in their deaths.