EU Comissioner says he was framed in Novartis scandal
Comments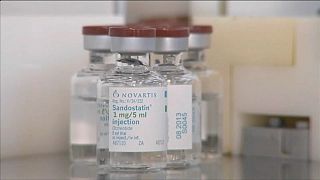 An EU comissioner says he will demand the details of those who accused him of taking bribes from pharmaceutical company Novartis.
Dimitros Avramopoulos was named amongst others by protected witnesses as accepting bribes from the Swiss drug manufacturer. 
Avramopoulos says he was framed.
'No person hiding in a hooded cloak, no false witness, no plot can defame me,' he said.
Greek prosecutors said that some Greek officials took money from Novartis between 2006 and 2015 - a period where, at points, Athens was under immense pressure to control a spiralling financial crisis.