Subway construction collapse kills eight in China
Comments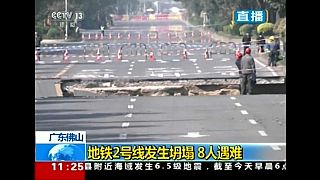 In China, eight people have died and three more are missing after a major road collapsed on a subway construction site in Guangdong province.
Footage showed a gaping hole along a major road with at least eight car lanes.
Nine workers were rescued from the rubble. It's unclear what caused the accident in Foshan.