Corsica may feature in the French constitution
Comments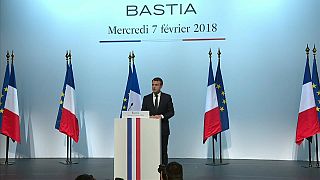 French President Emmanuel Macron said he was open to adding a specific mention of Corsica in the French Constitution in a speech he delivered at the cultural centre in Bastia on the French island. But he rejected several other demands for autonomy made by the island's nationalist leaders.
"I solemnly announce today that I am in favour of mentioning Corsica in the constitution and that provisions to this effect will be proposed in the constitutional project that will be submitted to parliament in the spring".
Relations with mainland France have been troubled in the past. Corsican separatists waged a militant campaign which included attacks and assassinations and before laying down their weapons in 2014.