Remembering the Munich Air Disaster: 60 years on
Comments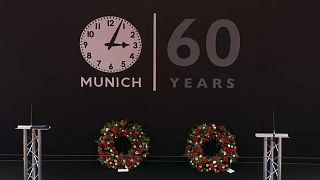 Harry Gregg and Sir Bobby Charlton – survivors of the Munich Air Disaster – joined over 4,000 others at a service to commemorate the 60th anniversary of the crash.
Past players, squad members, staff and fans gathered at Old Trafford to remember a tragedy that stunned Manchester United and the world.
Twenty-three people were killed in the 1958 crash as the squad, passengers, staff members, journalists and crew made their way back from a cup tie in Belgrade.