African migrants are gunned down in drive-by shooting in Italy
Comments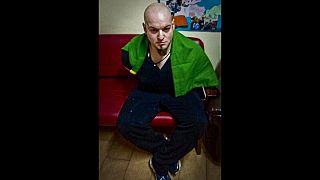 Police have arrested an Italian man after a drive-by shooting spree targeting African migrants in the central city of Macerata in Italy in an attack which appears to be racially motivated.
The man has been named as Luca Traini who had stood as a candidate for the rightist Northern League at local elections last year.
Officials say he drove around the city in his car for two hours shooting at migrants injuring several, at least one seriously.
One victim said he was shot in the leg as he was walking in the street by a man inside the car whose face was hidden.
The suspect's motive isn't immediately clear, but the city is still reeling from the gruesome killing and dismemberment of a young Italian woman this week, allegedly at the hands of a Nigerian immigrant.
It also comes amid a heated electoral campaign in Italy, where anti-foreigner sentiment has become a key theme.
More than 600,000 mainly African migrants have reached Italy by boat over the past four years.