UK minister offers to resign after turning up late to work
Comments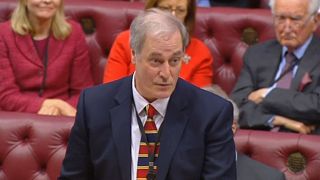 A British politician offered to resign after turning up a few minutes late for a debate in Parliament.
Michael Bates, formerly an MP in the governing Conservative Party, now represents the government on international development in the upper chamber, the House of Lords.
I've always believed that we should rise to the highest possible standards of courtesy and respect in responding on behalf of the government," he said after arriving at a session shortly after it started and missing a question directed to him. "I am thoroughly ashamed at not being in my place and therefore I shall be offering my resignation to the prime minister . . . with immediate effect."
He then walked out of the chamber accompanied by cries of "No!"
Prime Minister Theresa May refused his resignation and convinced him to continue in his role.