Person of interest in teen girl's death now in custody
Comments
By Bianca Hillier with NBC News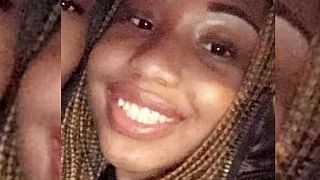 Authorities have identified a 17-year-old male as a person of interest in the death of Jholie Moussa.
A January 30th press release from the Fairfax County Police Department states that the teen, who is not being named due to his age, "was arrested on January 18 for a previous felony assault against Jholie." The release says detectives learned of the previously unreported crime while conducting interviews during the search for Jholie.
The teen is now in custody and has been charged with felony assault for that earlier incident. He has not been charged in connection with Jholie's death.
As Dateline has previously reported, authorities found Jholie's body in a wooded area of Alexandria, Virginia on the morning of January 26. Police are still waiting on the Office of the Chief Medical Examiner to identify the cause and manner of her death.
The 16-year-old had been missing since the afternoon of Friday, January 12 when she told her twin sister Zhane she was going out and "would be right back." Later that night, Zhane got a text from Jholie's phone that said she was going to a party three hours away in Norfolk.
Major Richard Perez, Commander of the Fairfax County Police Department's Major Crimes Bureau said Wednesday that "the department's efforts towards resolving this case and bringing a measure of justice for Jholie and her family continues, and will be relentless." He assured that "every resource necessary has been, and will continue to be deployed."
If you have any information on the circumstances surrounding Jholie's death, please call the Fairfax County Police Department at 703-691-2131.