Woman's husband arrested for her murder over three years after she disappeared
Comments
By Bianca Hillier with NBC News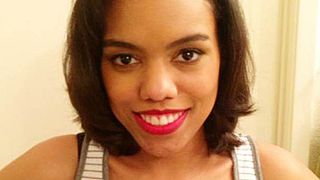 Authorities have arrested the husband of Elizabeth Sullivan. He will now face a murder charge in the death of his wife.
As Dateline has previously reported, Elizabeth, 32 at the time, was last seen on October 13, 2014 near her home in San Diego, California. Elizabeth's remains were found in the San Diego Bay in October of 2016. According to a January 2018 press release from the San Diego County District Attorney's Office, after identifying Elizabeth's body, "San Diego Homicide Detectives continued their investigation and identified the suspect in Elizabeth's murder to be her former husband, Matthew Sullivan."
The release says authorities arrested Sullivan outside his home in Wyoming, Delaware on Wednesday morning, January 31, 2018.
"He's been arrested in Delaware and will be extradited to San Diego to face a charge of murder," Steve Walker, Communications Director for the San Diego County District Attorney's Office, told Dateline in an email. "Once we have him in custody, an arraignment date will be set."
A felony complaint obtained by Dateline NBC states Matthew allegedly murdered Elizabeth "[on] or about and between October 13, 2014 and October 14, 2014." The complaint alleges Matthew used a knife to do so.
Shortly after his daughter vanished, Elizabeth's father Edward Ricks spoke to NBC affiliate NBC 7.
"It can happen to you. When it does, it gets very personal, and it takes on a whole new light when it happens to you," Edward told NBC 7 in November 2014. "You get a strength like you never had before, because that's my daughter and I'm bringing her home."
Anyone with information regarding Elizabeth's murder is asked to call the San Diego County District Attorney's Office's Homicide Unit at (619) 531-2293, or Crime Stoppers at (888) 580-8477.