Dutch intelligence 'infiltrated Russian group that hacked US Democratic party'
Comments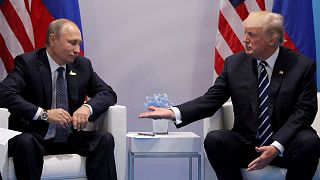 Hackers from Dutch intelligence service AIVD infiltrated a Russian hacker group a year before it hacked into Hillary Clinton's Democratic campaign team, it has been claimed.
A joint investigation by two Dutch news outlets details how AIVD infiltrated the Russian computer network Cozy Bear in mid-2014. The story was published in de Volkskrant and aired on current affairs programme Nieuwsuur in the Netherlands on Thursday night.
Cozy Bear has been linked to other cyberattacks on governments, telecom corporations and energy companies around the world, including in Germany and the Netherlands.
The AIVD reportedly witnessed Russian hackers transferring thousands of emails and files from Democratic National Committee (DNC) servers and informed the FBI. The DNC governs the US Democratic Party.
The AIVD's observations provided "crucial evidence" of Russian involvement in the attacks, de Volkskrant reported, adding that six anonymous American and Dutch sources supported this view.
US officials have speculated that the hacks led to the successful election of Republican candidate Donald Trump. The Trump campaign team is currently under a high-profile investigation into its links with the Russians. Both Trump and Russian president Vladimir Putin have denied collusion.
Kremlin press secretary Dmitry Peskov dismissed the Dutch reports on Friday, denouncing them as unreliable.
"If Dutch newspapers want to add fuel to the fire of anti-Russian hysteria that exists in America, this is not the most noble occupation," he told Russia's TASS news agency.
"We have neither heard nor seen any statements from the Dutch special services on that score."