London's Charing Cross Station closes due to gas leak
Comments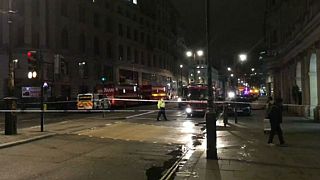 London's Fire Brigade announced this morning that Charing Cross station would be closed down due to a gas leak nearby. 
More than 1,400 people were evacuated from the Amba hotel and Heaven nightclub after high levels of natural gas in the atmosphere were detected at around 2 am, said authorities. 
Morning commuters will have to find alternate travel routes into central London as firefighters assist police with the leak.