Exiled Zimbabwe opposition leader killed in helicopter crash
Comments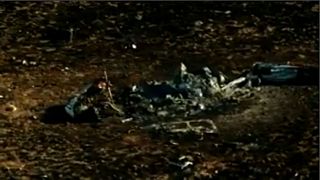 Exiled Zimbabwean opposition leader, Roy Bennett, has been killed in a helicopter crash in a remote part of New Mexico in the US. His wife, Heather, also died along with three others.
"Roy and Heather Bennett have been tragically killed in a helicopter accident in North America. I am devastated- they were two of Zimbabwe's greatest patriots."

Senator
Roy Bennett was a former Treasurer General of the Movement for Democratic Change and spent time in prison under Robert Mugabe.
He was known as "pachedu", meaning "one of us" in Shona, a language he was fluent in.