Former Trump advisor Steve Bannon ordered to testify in Russia probe
Comments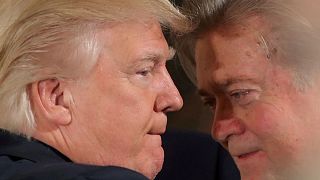 Donald Trump's former key advisor Steve Bannon has been ordered to testify in a probe into Russian meddling in the 2016 US election, it's been reported.
The New York Times said Bannon's subpoenaing was the first time Special Counsel Robert Mueller had used such a move against a former member of Trump's inner circle.
A spokesman for the special counsel declined to comment on NYT's report.
Bannon, who recently had a public falling out with Trump over comments he made to an author of a controversial book, was meeting on Tuesday with the US House of Representatives' intelligence committee as part of its own Russia investigation.